A Special Editorial Session on "The Future of Scientific Publications" will be held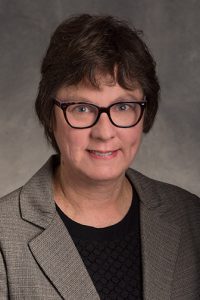 Valda Vinson is the Executive Editor overseeing research content strategy and editorial policy, for five Science journals. She started her career in publishing in 1999 as an Associate Editor at Science handling research papers in the areas of structural biology, biochemistry, and biophysics. In 2013 she became Deputy Editor, and in 2018 was appointed Editor, overseeing research content in the life sciences.
She earned an M.Sc. in chemistry in South Africa, and a Ph.D. from John Hopkins University. Before joining Science, she spent two years as a Senior Lecturer at the University of Western Cape, South Africa.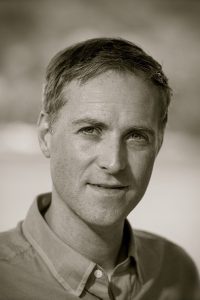 Richard Sever is Assistant Director of Cold Spring Harbor Laboratory Press at Cold Spring Harbor Laboratory in New York and Co-Founder of the preprint servers bioRxiv and medRxiv. He also serves as Executive Editor for the Cold Spring Harbor Perspectives and Cold Spring Harbor Protocols journals and launched the precision medicine journal Cold Spring Harbor Molecular Case Studies.
After receiving a degree in Biochemistry from Oxford University, Richard obtained his PhD at the MRC Laboratory of Molecular Biology in Cambridge, UK. He then moved into editorial work, first as an editor at Current Opinion in Cell Biology and later Trends in Biochemical Sciences. Richard subsequently served as Executive Editor of Journal of Cell Science, before moving to Cold Spring Harbor Laboratory in 2008. In 2022, he was awarded an honorary DSc from Cold Spring Harbor School of Biological Sciences in recognition of his work to promote scientific communication.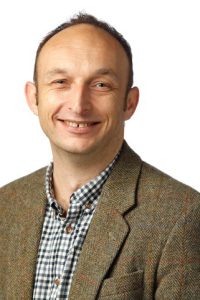 William received his PhD from Bristol University where he studied the biosynthesis of gibberellins at IACR-Long Ashton. He then moved to the Biochemistry Department at Cambridge University for a post-doc investigating transient protein-protein interactions in photosynthetic electron transport chains. William then moved to Freiburg University in Germany to characterise the structure and function of polar auxin transport protein complexes in plants, where he habilitated in the faculty of biology. After leaving teaching and research in late 2021, William joined the EMBO Journal as an editor, looking after manuscripts on channels and transporters, plant science, membrane trafficking and autophagy.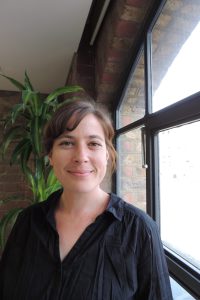 Christine Horejs
Chief Editor, Nature Reviews Bioengineering
Christine started at Springer Nature in 2017 as an editor for Nature Reviews Materials, where she handled the topics of biomaterials, nanomedicine and bioengineering. From July 2019, she moved to be a senior editor at Nature Nanotechnology, where she was primarily responsible for the areas of nanomedicine, drug delivery and nanobiotechnology. In January 2021, she became chief editor of Nature Reviews Materials, and since January 2022, she has been heading the launch of Nature Reviews Bioengineering. Christine has an MSci and PhD in nanobiotechnology from the University of Natural Resources and Life Sciences, Vienna, Austria. She did her postdoc in the lab of Molly Stevens at Imperial College London, UK, investigating the extracellular matrix and cell–material interactions, and she conducted research at the Karolinska Institute, Sweden, where she studied anti-fibrotic biomaterials in vivo. Christine is based in Berlin, Germany.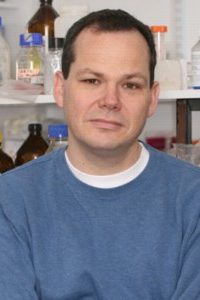 Eli Pikarsky received his MD and PhD from the University of Jerusalem. He is a professor of pathology at the Lautenberg center for Immunology and Cancer Research at the Hebrew University Medical School and the chairmen of the department of pathology at the Hadassah-Hebrew University Medical Center. He studied the role of inflammation in liver disease and in liver cancer particular. His studies focus on how heterotypic cellular interactions shape cellular phenotype along the course of liver disease and how they affect disease progression.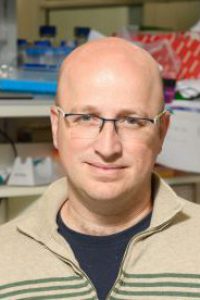 Prof. Igor Ulitsky earned a BSc in Computer Science and Life Sciences (2004) and a PhD in Computer Science (2009) at the Tel Aviv University. He studied as a postdoctoral fellow at Whitehead Institute for Biomedical Research in Cambridge, MA and joined the Weizmann Institute in 2013, where his lab studies the functions and modes of action of long noncoding RNAs, and the post-transcriptional fate of all long RNA molecules. Prof. Ulitsky has been awarded a number of academic honors, including the Blavatnik Award for Young Scientists in Life Sciences (2020), the RNA Society Early Career award (2020), an EMBO Young Investigator Award (2016), an ERC starting and consolidator grants (2015 and 2020), and Alon Fellowship (2014).