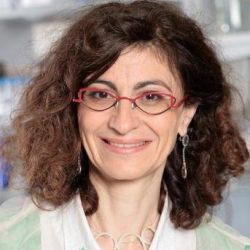 Research Center of the Institut Curie –Paris
Geneviève ALMOUZNI, PhD was the Director of the Research Center of the Institut Curie –Paris, a major Cancer research center, between 2013 and 2018. She has been the head of the research Unit "Nuclear dynamics" (UMR3664 CNRS/Institut Curie) since 1999 developing work on genome organization and function.
Her scientific contribution has been central to define key mechanisms in chromatin assembly from the basic unit, the nucleosome, up to higher order structure in the nucleus. She has exploited various approaches from the development of in vitro systems, to the use of single molecules and analysis of nuclear architecture giving rise to series of publications (over 200 peer-reviewed papers). Her work has also addressed implication of these findings for cancer biology.
Her work has received continuous funding support, including ERC grants. Member of several international scientific advisory boards (EMBO Journal, Genes & Development, Cell, etc.) and recipient of several international grants (Human Science Frontier, several European grants (including ERC Advanced Grant), she received prestigious awards, most recently, Woman in Sciences FEBS /EMBO (2013), member of the Académie des Sciences (2013), and AAAS Fellow (American Association for the Advancement of Science, 2014). She was appointed as Vice-chair at the EMBO Council in 2014 and elected Co-Chair of EU-LIFE alliance.
She has also invested in the development of the field of Epigenetics over the years through her active participation in several EU networks, including her most recent role as coordinator of EpiGeneSys, a Network of Excellence which aim is to move epigenetics towards quantitative approaches and exploit systems biology strategies.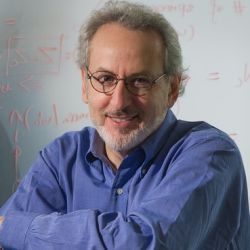 Donald Ingber, MD, PhD is the Founding Director of the Wyss Institute for Biologically Inspired Engineering at Harvard University, Judah Folkman Professor of Vascular Biology at Harvard Medical School and Boston Children's Hospital, and Professor of Bioengineering at Harvard School of Engineering and Applied Sciences. He has authored more than 500 publications and 125 patents, founded 5 startups, and received numerous honors, including membership in the U.S National Academy of Medicine, National Academy of Inventors, and American Academy of Arts and Sciences. His 'Organs-on-Chips' technology was selected as a Top 10 Emerging Technologies of 2016 by the World Economic Forum.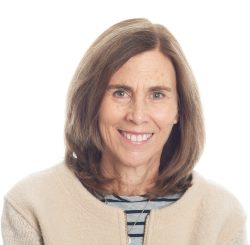 Jennifer Lippincott-Schwartz
Lippincott-Schwartz Lab, Janelia Research Campus
Howard Hughes Medical Institute
Jennifer Lippincott-Schwartz is a senior group leader at Janelia Research Campus. Her research uses live cell imaging approaches to analyze the spatio-temporal behavior and dynamic interactions of molecules in cells. Lippincott-Schwartz earned a master's degree in Philip Hanawalt's lab at Stanford University and a PhD in Douglas Fambrough's lab at Johns Hopkins University. She did postdoctoral work with Richard Klausner at the National Institutes of Health, where she later became a primary investigator and Chief of the Section on Organelle Biology in the Cell Biology and Metabolism Branch. In 2016, Lippincott-Schwartz moved her lab to Janelia, where she continues to investigate cell biology, but in the context of the brain.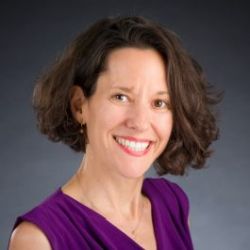 Max Planck Institute of Biochemistry
Schulman did PhD studies with Peter Kim at MIT and postdocs at MGH Cancer Center (with Harlow) and Memorial Sloan-Kettering (with Pavletich).  2001, she joined the faculty at St. Jude Children's Research Hospital where she retains an adjunct faculty position.  She was an HHMI Investigator at St. Jude until 2017, when she moved to the Max Planck Institute of Biochemistry where she a Director.  Schulman has been recognized by awards including the Leibniz Prize and Ernst Jung Prize in Medicine, and is a member of the American Academy of Arts and Sciences, the National Academy of Sciences, EMBO, and Leopoldina.