Mind the Gap: How can we crush the gap between the exact sciences and the art of medicine?
The session will take place on Thursday afternoon, 23.2.23, 14:00-18:00
A key gap in biomedical research is translating brilliant ideas into clinically valid protocols that are applied in real life settings. The suggested symposium will showcase four global speakers that are doing just this focusing on bridging exact sciences, engineering and medicine. These span scientists, entrepreneurs and facilitators, all focusing on innovative jaw-dropping translational biomedical science. In addition to four plenary talks, we will include 10 flash talks by Israeli researchers, selected by the organizing committee. The symposium will be concluded with a moderated panel in which we will discuss best practices for empowering early translatable research to improve chances for bridging these gaps. 
Four confirmed International Plenary Speakers:
Cigall Kadoch, The Dana Farber Cancer Institute –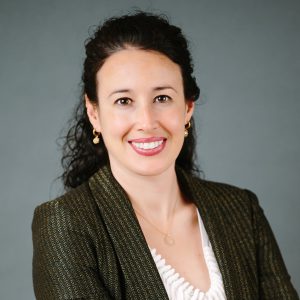 Cigall Kadoch, Ph.D., is an academic leader and entrepreneur in the biomedical sciences. She is an Associate Professor of Pediatric Oncology at the Dana-Farber Cancer Institute, Institute Member and Epigenomics Program Co-Director at the Broad Institute, and Investigator of the Howard Hughes Medical Institute (HHMI). She is also the Scientific Founder of Foghorn Therapeutics (NASDAQ: FHTX). Dr. Kadoch established her independent laboratory in 2014, at age 28, one of the youngest scientists ever appointed to the Harvard Medical School faculty, immediately following completion of her Ph.D. studies at Stanford University. She is a leading expert in chromatin and gene regulation and is internationally recognized for her groundbreaking studies in these areas. Specifically, her laboratory studies the structure and function of nuclear protein complexes that govern DNA architecture and gene expression, called chromatin remodeling complexes, perturbations in which cause a range of human cancers and neurodevelopmental disorders. Dr. Kadoch has received numerous prestigious awards and research grants for her work, including the NIH Director's New Innovator Award, the American Association for the Advancement of Science (AAAS) Martin and Rose Wachtel Cancer Research Prize, the American Association for Cancer Research Outstanding Achievement in Basic Cancer Research, and the Blavatnik National Awards. Additionally, she has been named to the Forbes 30 Under 30 list, MIT Technology Review 35 Innovators Under 35, Popular Science Brilliant 10, and Business Insider Top 30 Young Leaders in Biopharma.
Sharon Shacham, Karyopharm Therapeutics –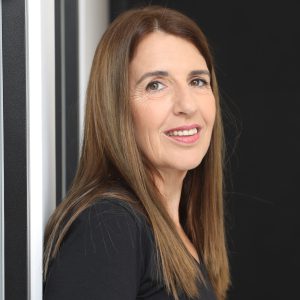 Sharon Shacham is a co-founder and the Chief Scientific Officer of Karyopharm Therapeutics, a clinical-stage biopharmaceutical company focused on the discovery and development of innovative treatments for cancer and other complex diseases. Before co-founding Karyopharm, she served as a scientist at several leading pharmaceutical companies, where she led efforts in protein modeling, computational chemistry, lead optimization, and development of clinical trials. She is recognized as a leading expert in the field of nuclear transport and drug discovery. Under her leadership, Karyopharm has rapidly advanced several promising drugs from the preclinical stage to clinical trials, including Selinexor, a first-in-class oral selective inhibitor of nuclear export, which has shown promising results in the treatment of multiple types of cancer.
Aryeh Batt, Precise Bio –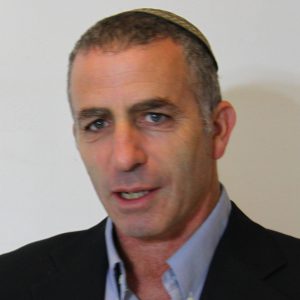 Aryeh Batt is the Co-Founder and CEO of Precise Bio. He has over three decades of executive experience, leading product management and development of innovative technology multi-disciplinary products and bringing them from R&D to marketing and sales. He served as VP of Business and Director of Corporate R&D at Orbotech (;KLAC company). Aryeh held technology and managerial positions at IAI, ELOP and Elbit Systems. Aryeh is the co-founder and CEO of Precise Bio leading the revolution of 4D biofabrication toward regulated and clinical relevant tissues and organs.
Renee Reijo Pera, McLaughlin Research Institute –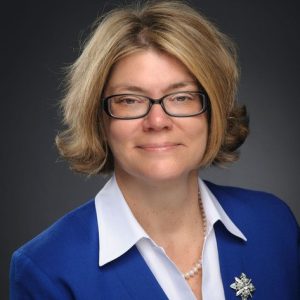 Renee Reijo Pera is a stem cell biologist and the President of the McLaughlin Research Institute in Great Falls, MT. She previously served as Vice President of Research and Economic Development for more than 8 years at the California Polytechnic State University and at Montana State University. Reijo Pera's research focuses on human development and disease, in particular, on the development and differentiation of somatic and germ cell lineages and neurodegenerative diseases such as Parkinson's disease and also infertility in men and women. Reijo Pera has worked to bring her research from "bench to bedside", founding startups geared towards addressing infertility. In 2008, she was a co-founder of Auxogyn, Inc; in 2015, Auxogyn and Fertility Authorities merged to form Progyny, a start-up offering plans to large companies that would help their female employees cover the cost of fertility treatments; in 2018, the company was named a "Disruptor 50" by CNBC and went public on the NASDAQ in 2019.
10 Ideas, 10 Pitches, 1 Winner: The Innovation Cup Challenge of 5 min each (Total: 1 h) of ideas for Bioconvergence start-ups rising from pre-clinical/clinical research and needs.
Moderated Panel (Total: 60 min) hosting KOLs from academia, hospitals, VC, biotech, pharma, government. Key questions to be addressed are – encouraging physician researcher driven science, pitfalls in early planning and conception, examples of successful programs that were able to enhance translation, how can we encourage collaboration, barriers in the Israeli environment, advantages of the Israeli environment.
A return flight option at 20:00 o'clock is available.